The National Campaign for Equality in Marriage "Say I do!" was created and implemented by Homo Evolution and aimed to inform and raise awareness on the demand for equality in marriage in Greece, by combating stereotypes, stigma and homophobia. The scenario of the official video was written by Giorgos Kapoutzidis and directed by Thanasis Tsimpinis.
---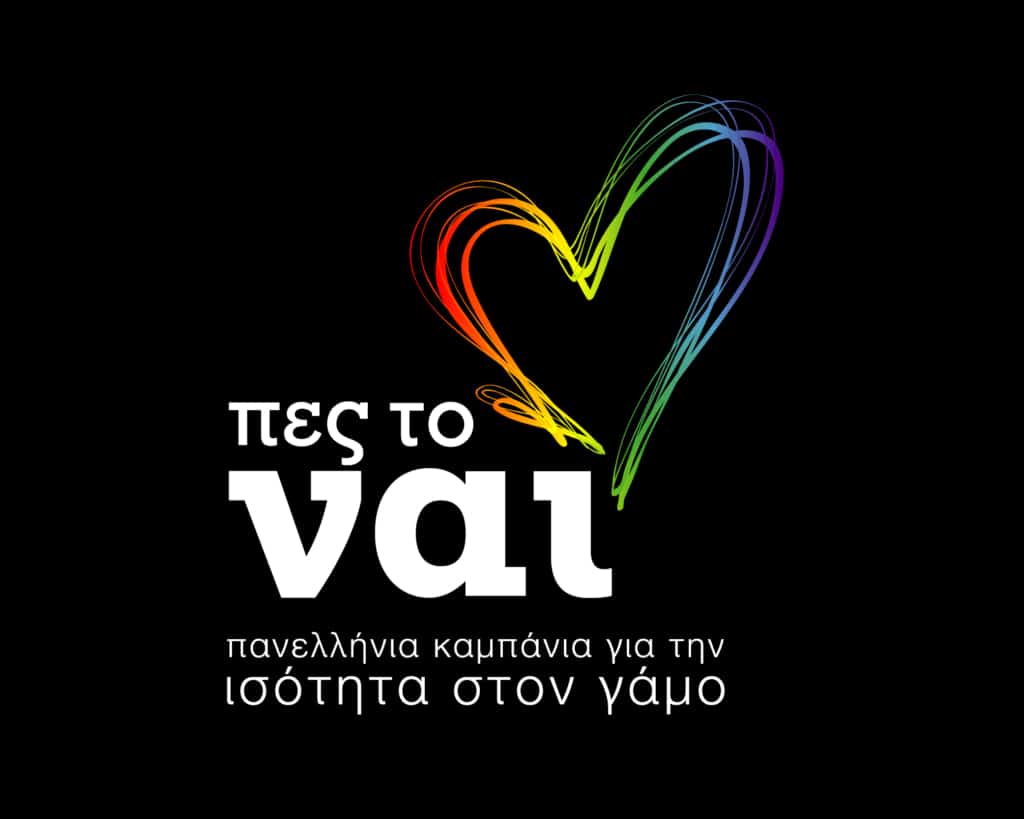 ---
The project was implemented through three parallel actions:
Advocacy campaigns on the consequences of the lack of equality that homosexual couples suffer under the current law.

The project team created the communication strategy and as a leading communication vehicle the official video of the campaign. Through various channels the video spot was projected more than 500.000 times, achieved virality via Social Media and even aired on National Television stations 197 times in a period of two months.
Subcontracting for the website creation pestonai.gr following General Data Protection Regulations as well as implementing structural protocols for Persons with Disabilities.
Open Call at the LGBTQI+ community for the graphics creation and the political statement of the campaign.
Content creation and site management from the management team.

Awareness-raising initiatives promoting the dialogue on the legalization of the marriage between same-sex couples, by providing information on European and international human rights-driven standards, in order to highlight the social barriers of discrimination and stigma LGB people keep on facing in Greece

60.000 Signatures collected in a period of two months, making the campaign the fastest growing petition in Greece.
The campaign was openly supported by 18 Greek LGBTQI+ organizations, NGOs and companies. Several meetings were held with Greek LGBTQI+ Organizations prior to the campaign launch in order to ensure that the video content as well as the press release would be as inclusive as possible.
51 Greek Celebrities, Opinion Leaders, and public advocates, co-signed the petition and acted as marriage equality ambassadors.
4 major cultural institutions (Stavros Niarchos Foundation, Onassis Foundation, National Museum of Contemporary Art and Athens and Epidaurus Festival) as well as two major corporations (Microsoft Greece and Accenture) co-signed the petition.

Strategic cooperations with NGOs and Media to raise awareness on the issue, and the current situation in Greece, the prospects and obstacles. Greek LGBTQI+ community, homosexual couples and LGBTQI+ families were the indirect target-group of the project, while the wider social environment, and public opinion leaders were the direct target-group.

Strategic partnership with three major media groups (Lifo, EfSyn, 24Media) along with 11 media sponsors led to a vast dissemination, estimating that the campaign reached 2.5-3 million people.
Homo Evolution coordinated and implemented the three actions, based on good practices from European and International experience.